With Ascot on the approach check out my best dressed designer looks for 2019:
Below you'll see I've opted for two different looks.
1. Pink and feminine
2. Bold and sophisticated
Each look has stylish details to give you continual compliments throughout the day. From silk draping fabric to bold prints, glamour is everything with these dresses. To give you a real edge, two of my current favourite shoe designers; Midnight 00 and Jacquemus, the shoes are artwork in themselves. Compliment each outfit with a legendry race day hat!
Which ticks your box?
For Ascot Styling please contact me to book an appointment – or take use of our Virtual Styling Service.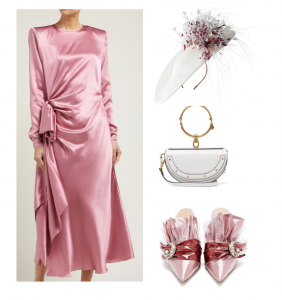 Dress: Alessandra Rich, Hat: Hostie Hats, Bag: Chloe, Shoes: Midnight 00.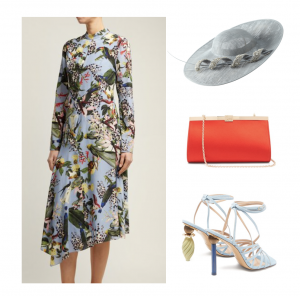 Dress: Erdem, Hat: Hostie Hats, Bag: Christian Louboutin, Shoes: Jacquemus.